OmniFocus' Forecast view is a great way to monitor progress in your projects while keeping an eye on upcoming events from your Calendar. Your calendar events tell you where you need to be and when, and the "Due Today" section lets you know which OmniFocus tasks to accomplish in the time between.
Granting OmniFocus initial access to your calendars
The first time you open OmniFocus' Forecast perspective on a given Mac or iOS device, you'll receive a prompt informing you that the app would like to access your calendar. Choose OK to connect the app with your calendars. If you previously chose Don't Allow, your Forecast calendars will come up blank. If that's happened, no need to fear — you can always go back and change this setting.
On iOS, go to Settings > Privacy > Calendars to enable access.
On Mac, head to System Preferences > Security & Privacy > Privacy > Calendars, then click the lock to make changes and allow OmniFocus to access your calendars.
Showing and hiding calendars in OmniFocus for iOS
Any calendars that are configured in the iOS Settings app (under Accounts & Passwords) can be shown in Forecast. This includes Apple's iCloud calendars, Google Calendar, or any calendar subscriptions you may have. Apps like Facebook and Contacts (for the birthday calendar) create their own calendars as well.
Maybe you don't want to see all of these calendars in OmniFocus, though!
To change which calendars appear in OmniFocus, first enter Forecast, tap the View Options eyeball icon in the toolbar. In the popover that opens, tap Calendars to display a list of all the calendars on your iOS device. Only calendars with checkmarks will be displayed in the Forecast, so tap a calendar to check or uncheck it, or tap Hide All to uncheck every calendar at once. Unchecking Calendar Events in the Forecast's View Options will also remove all calendar entries from your Forecast.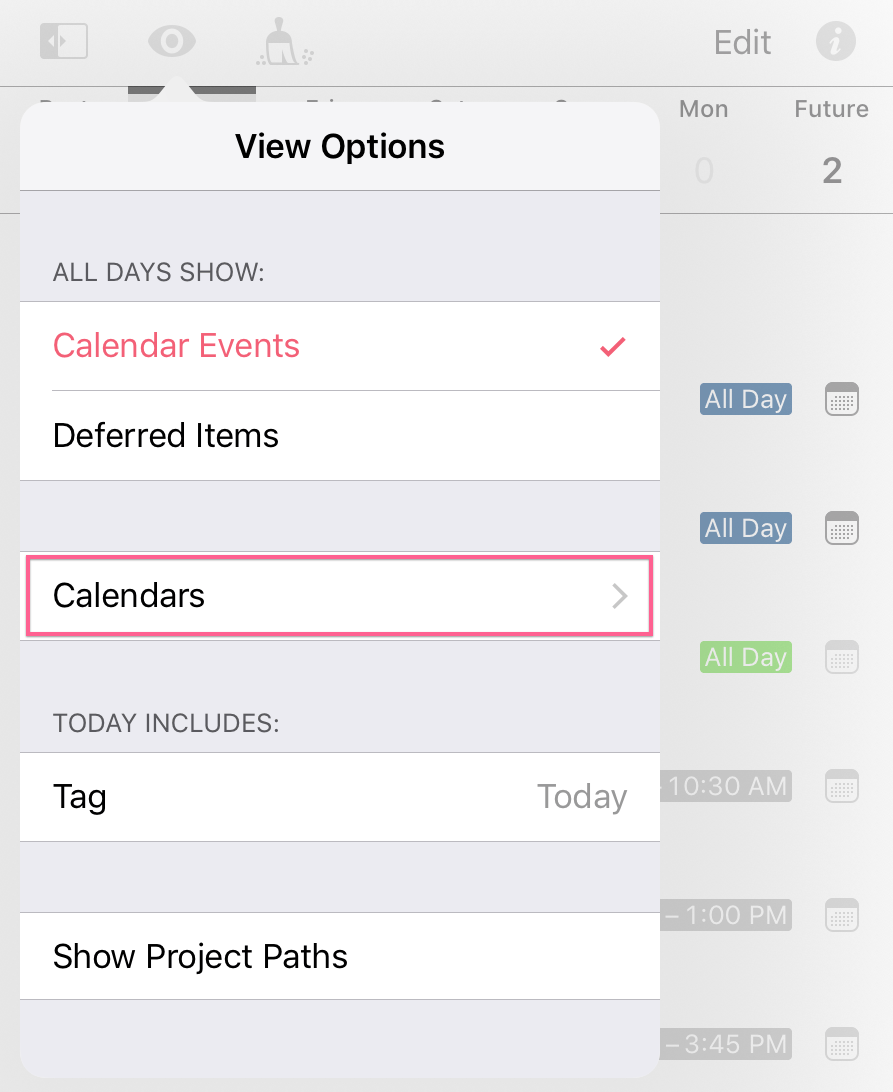 Showing and hiding calendars in OmniFocus for Mac
To modify what you see in the list or to adjust the time shown for the Calendar events, click View in the toolbar. Forecast view options include a Calendars section that lets you customize which external calendars are shown, so check and uncheck to show and hide as you desire.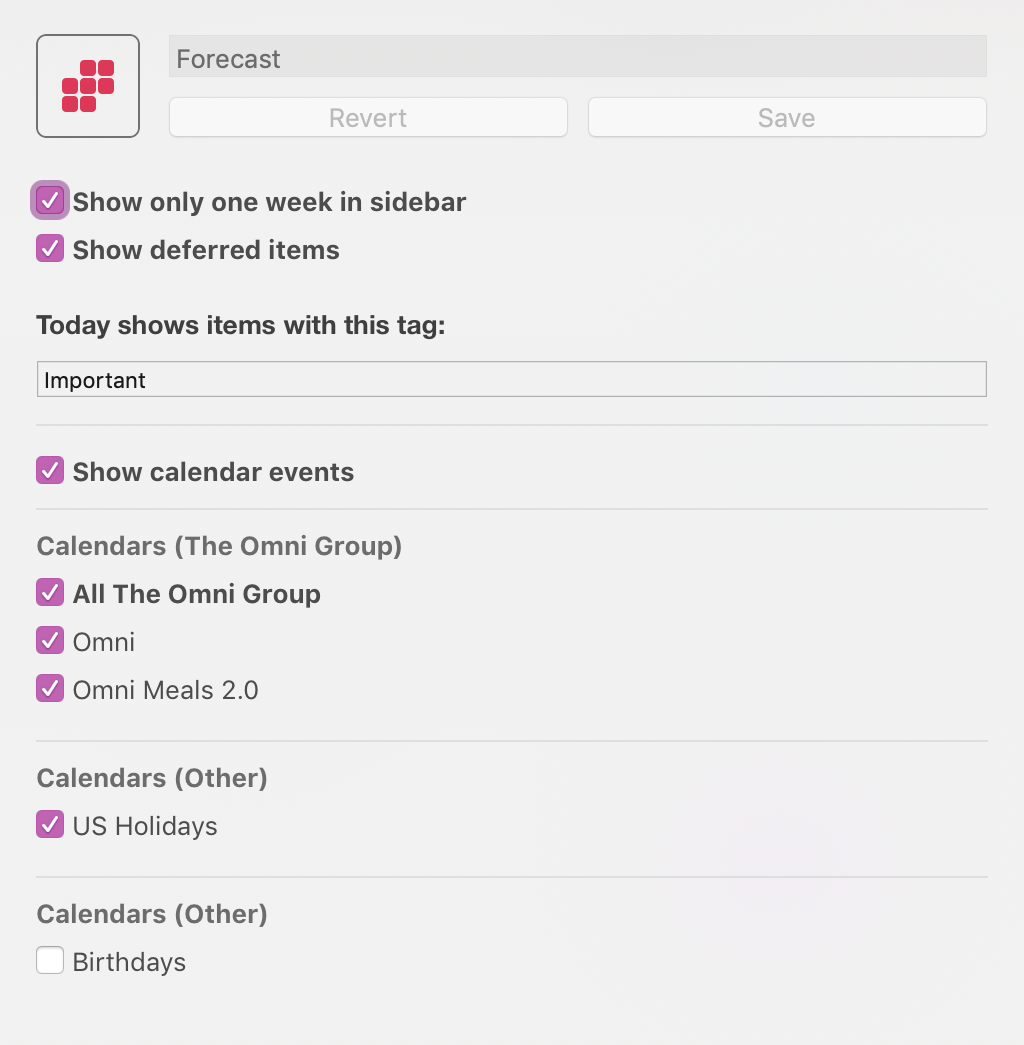 Last Modified: Jan 29, 2020