Introduction
Meet OmniGraffle 7!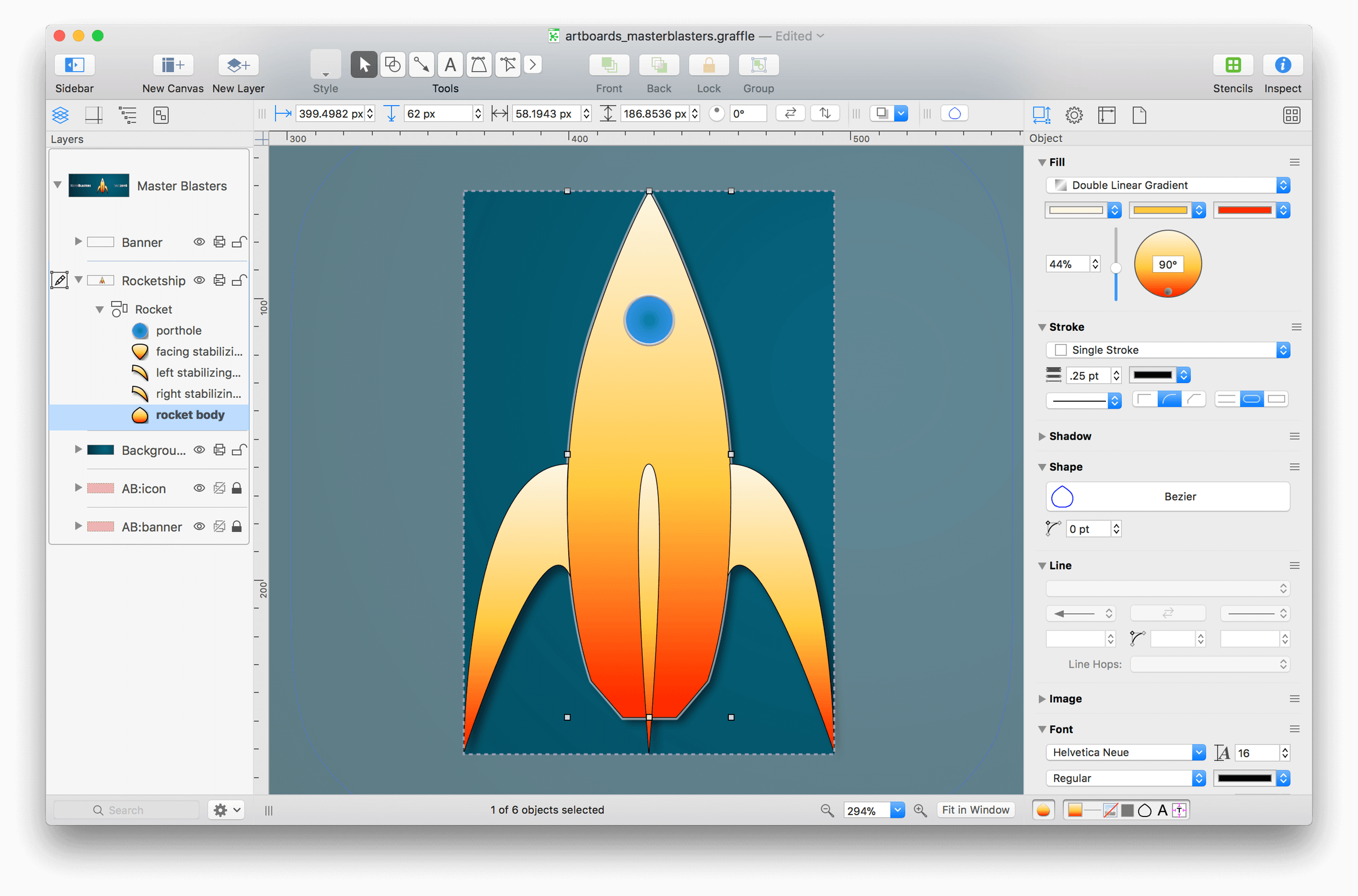 When development on OmniGraffle 7 started, we faced a veritable quandary in how we could make a great—and beloved—app even better. Many of the new features you'll find in OmniGraffle are inspired by feedback we have received from users like yourself. We listen. We take every bit of input, whether from the outside or in, and use those requests as an opportunity to make things better and easier for you to use.
Among the hundreds of updates we have made to OmniGraffle, our biggest new feature is artboards. Artboards are objects that reside on a special layer (an artboard layer) beneath your design, and are used to define export areas for objects on the layers above: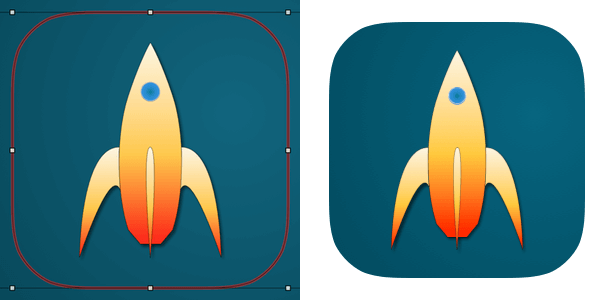 To help you create artboards, we've added the new Artboard Tool, available in the Tool Palette:

And to help facilitate exporting, we have completely redesigned the export experience, too: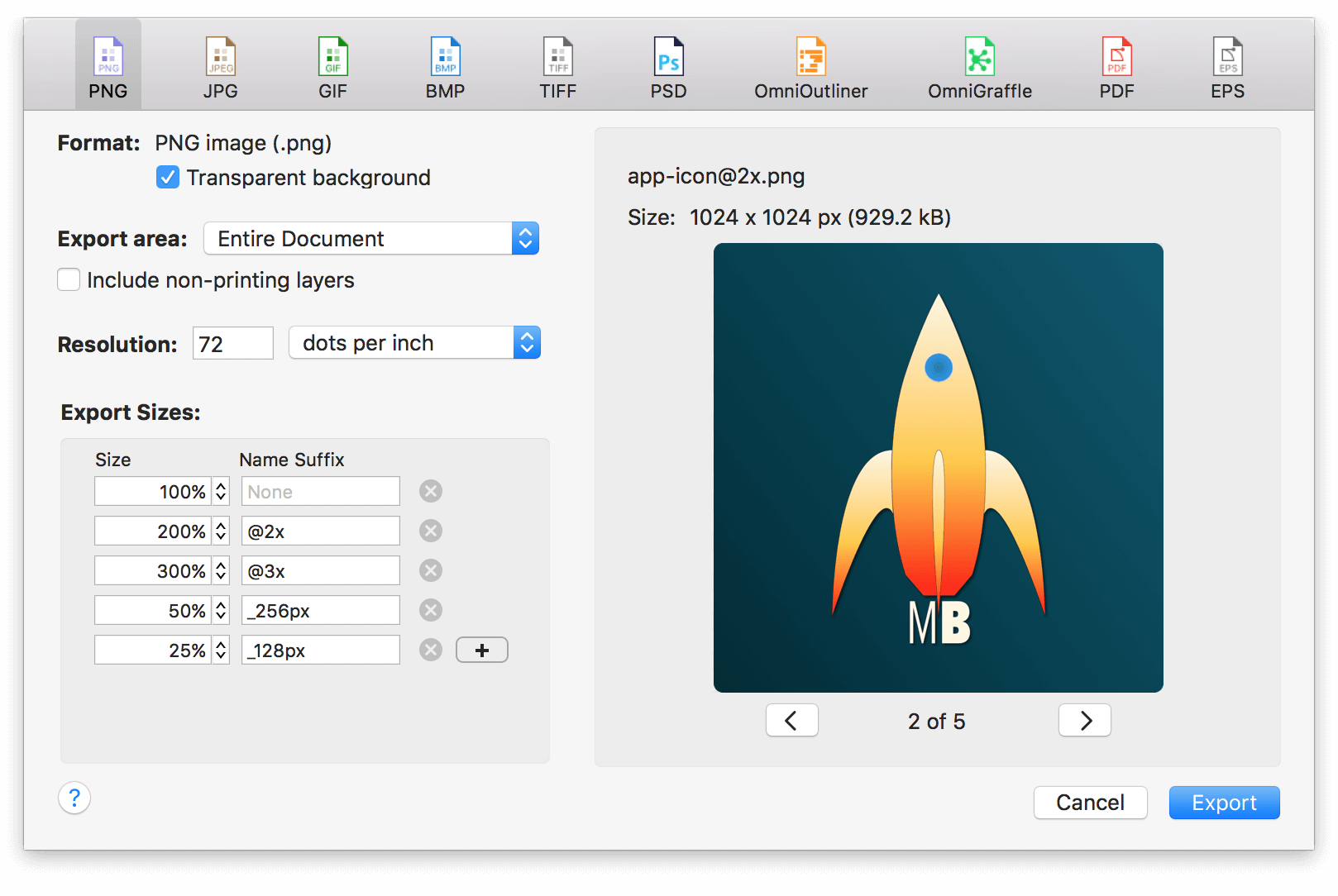 After selecting a file type for the export, specify the export options, and then choose to export your graphics at multiple resolutions: from 100% scale (@1x), to 500% scale (@5x), or as large as 1000% scale (@10x)!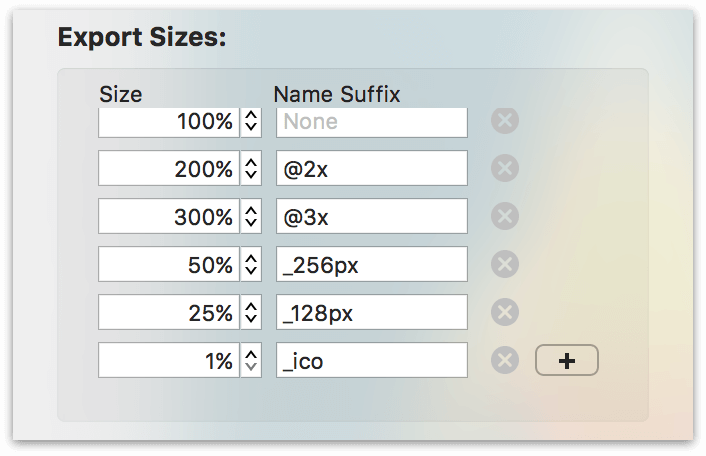 Canvases, layers, and objects are easier to manage in a unified Sidebar: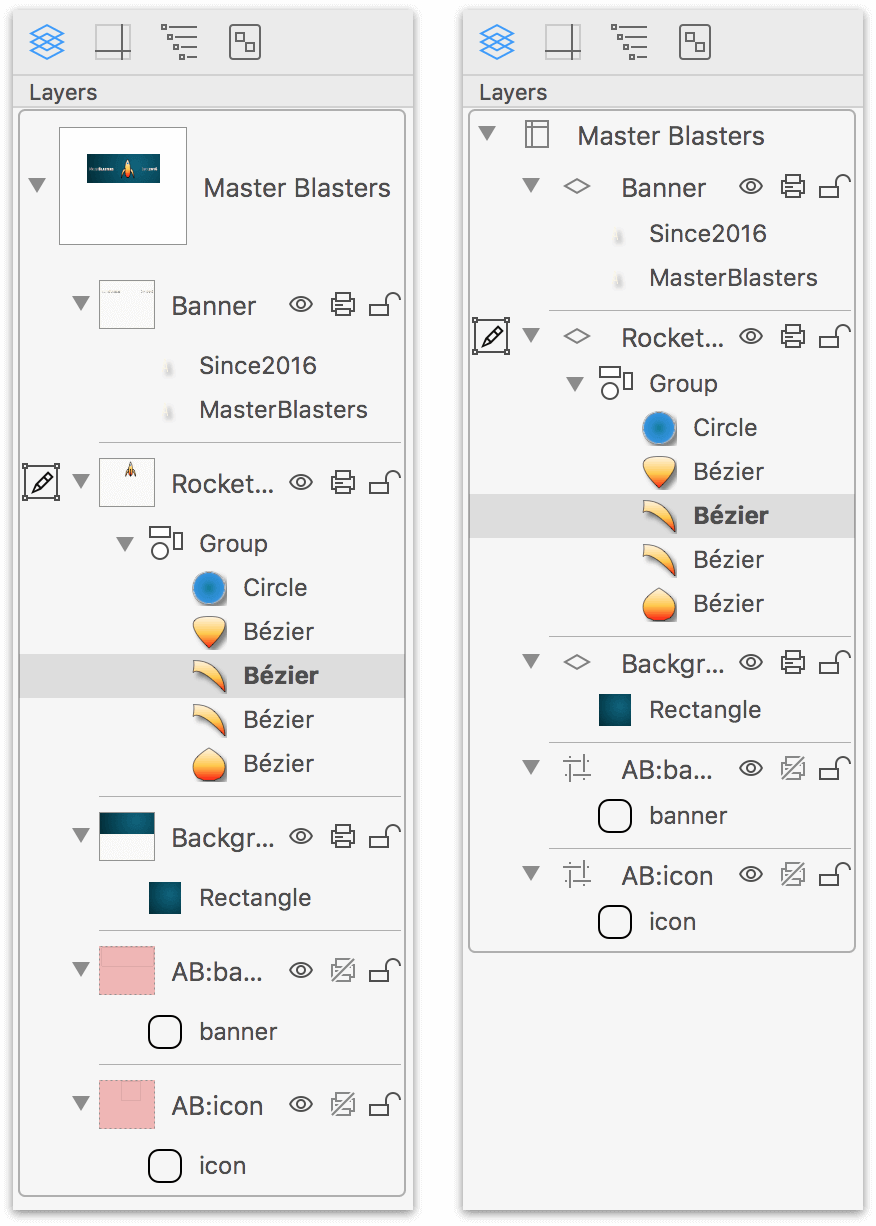 You can drill into layers and groups, change canvas, layer, and object names in the sidebar, and change the size of the icons, too.
Use the Canvas Size inspector to choose a Canvas Mode:
Fixed: A canvas with its width and height set to a specific size; for example, 1024 × 768 pixels.
Flexible: A canvas which expands in a specified direction (up, down, left, or right) to suit your needs.
Infinite: A canvas which extends infinitely in all directions.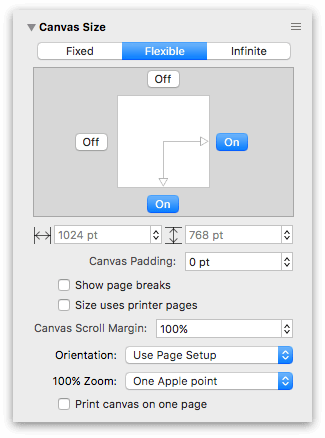 The new Point Editor tool makes it easy for you to access a shape's vector points to edit a shape and to work with Bézier curves.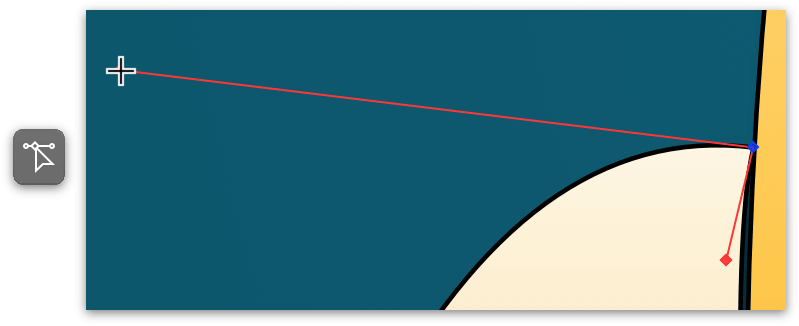 Converting vector points to Bézier curves is a feature of OmniGraffle Pro.
And along those lines—pun intended—if you have OmniGraffle Pro, you can convert both text and lines into shapes, and then apply any type of style or effect you can think of using the Object inspectors.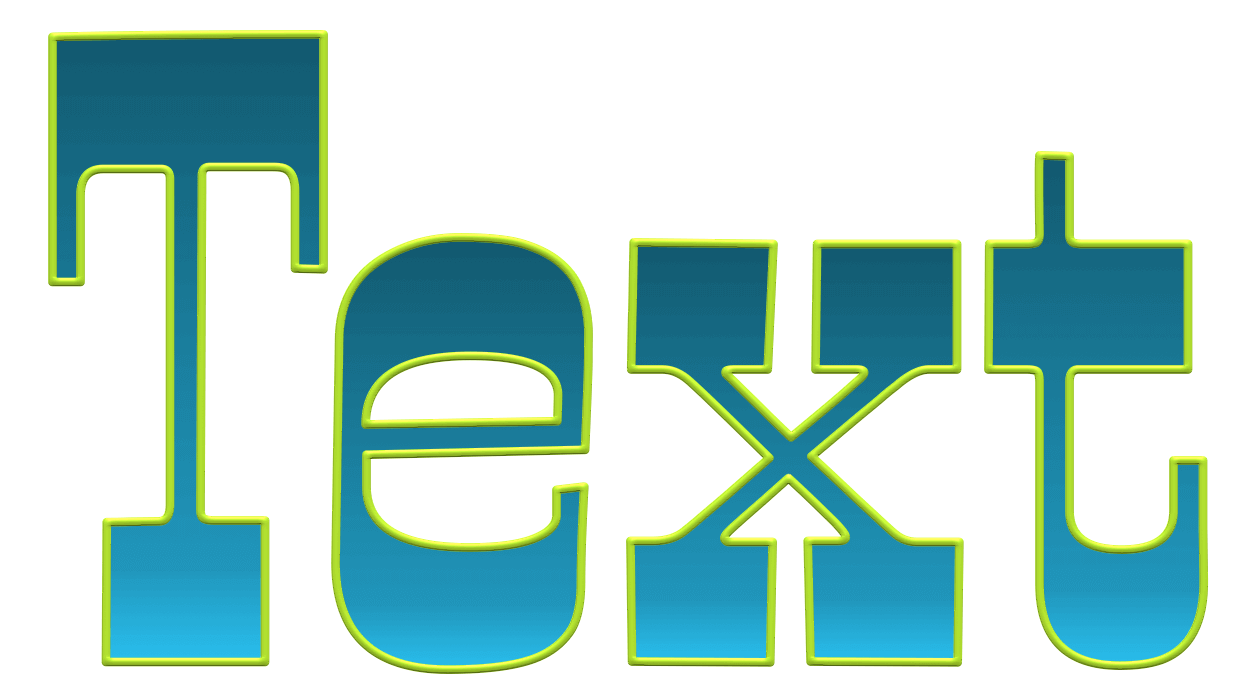 If you use stencils, you can now choose where to place the Stencil Browser to better suit the way you work. By default, the Stencil Browser is available in the right sidebar along with the inspectors: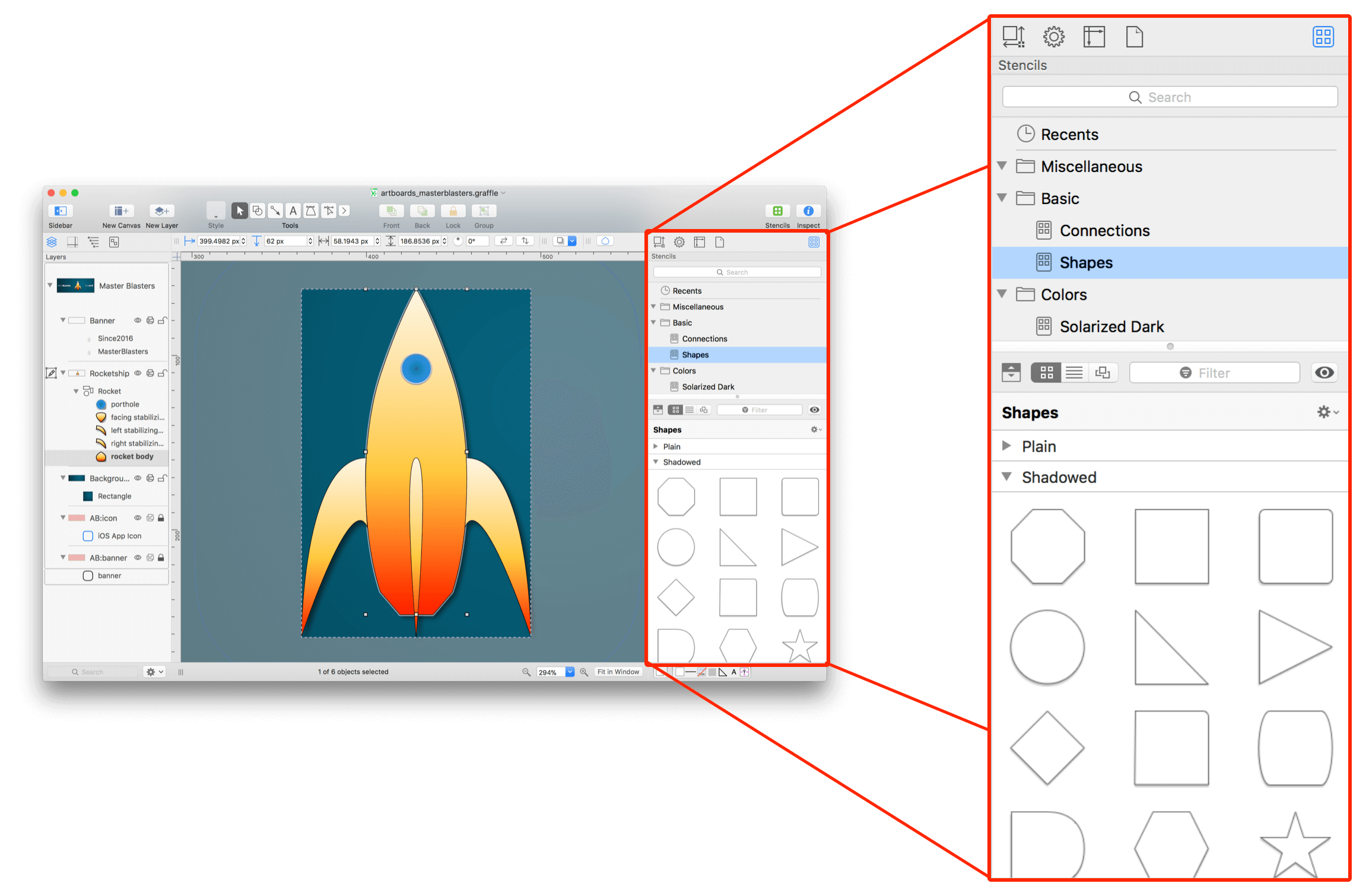 However, you can configure OmniGraffle (via the General preferences pane) to make the Stencil Browser available in the following locations:
Left Sidebar: For those times when you need to work with stencils and various inspectors at the same time, you can move the Stencil Browser to the left sidebar:

Popover: Only occasionally use stencils? You can opt to display the Stencil Browser in a Popover Menu, available by clicking the Stencils button in the toolbar:

Floating Window: If you have a larger display and tend to use stencils more frequently, you can choose to have the Stencil Browser available as a free-floating window that you can move around your display:
Need to use more than one stencil set at a time? Double-click a stencil set to view the stencils in individual floating windows: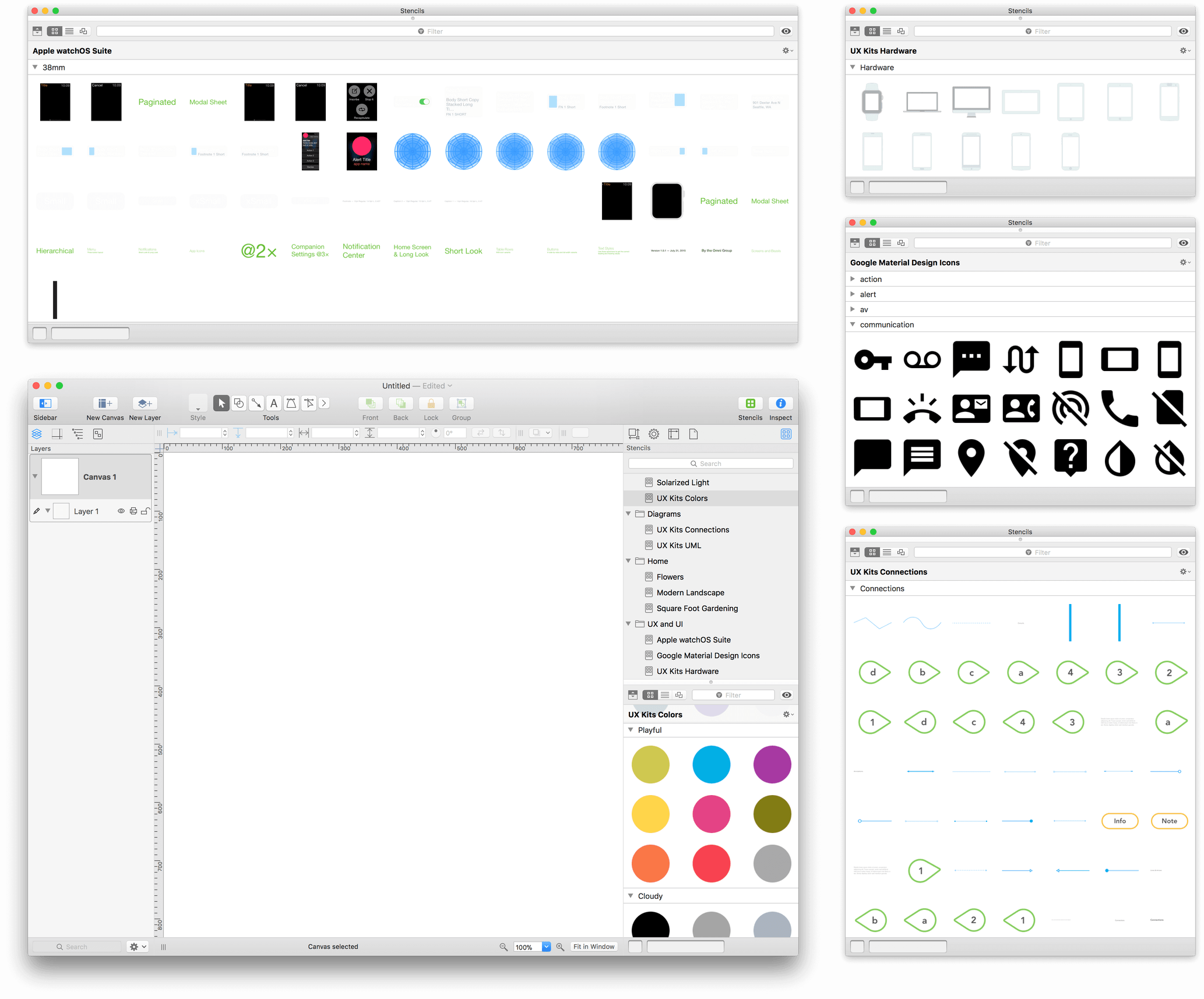 Working with SVG? No problem! Just drag the SVG file into OmniGraffle to import the SVG source and start working on your graphic. Or, choose SVG as the file type when exporting.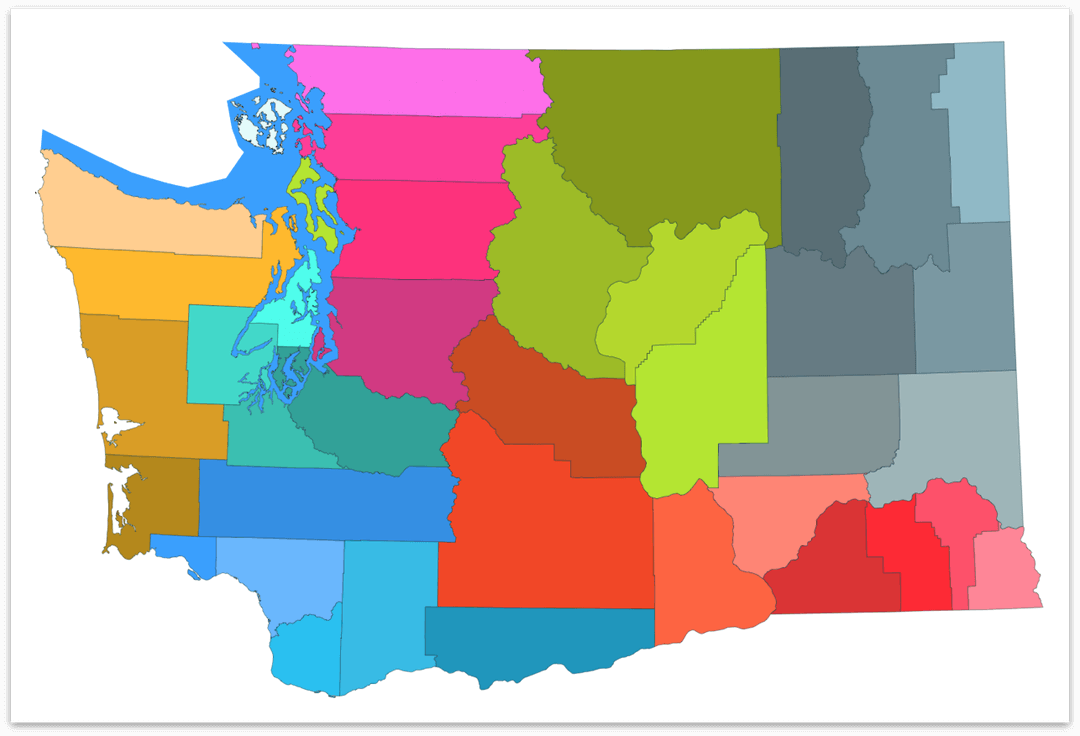 These features and many more are waiting for you in the new OmniGraffle 7—a thousand changes in one radically new app for macOS.
To see what's new in OmniGraffle 7, or to take a Walkthrough of OmniGraffle 7's key features, choose Help ▸ Welcome to OmniGraffle 7.
How This Guide is Organized
The OmniGraffle 7 Reference Manual for macOS that you have before you (either in OmniGraffle itself, online, or in iBooks on your Mac or iOS device—or both) has been assembled in such a way that you're provided with a complete tour of OmniGraffle.
This new edition is broken into three distinct parts, as follows:
Part I: OmniGraffle Basics
The first part of the documentation introduces you to the basics of using OmniGraffle. From finding your way around the interface, to customizing the user experience to suit your work, these chapters hold the knowledge you need to start building OmniGraffle projects from scratch:
Part II: OmniGraffle In-Depth
Once you have a firm grounding in OmniGraffle, it's time to explore everything else that OmniGraffle has to offer. This part introduces you to the new unified sidebar, artboards, tools, inspectors, stencils, and exporting images from OmniGraffle.
Part III: Reference
The back of the book consists of reference material; things that you may need on occasion, but not frequently. Chapters include a complete listing of file types you can import or open in OmniGraffle, the app's menu items (and their default keyboard shortcuts), how to sync files with OmniPresence and Omni Sync Server, details for managing your OmniGraffle licenses, and how to get help from our incredibly dedicated team of Support Humans.
What is Added in Pro?
This guide describes features common to both the Standard and Pro versions of OmniGraffle 7. Throughout the guide, look for boxes like this one for features that are Pro-only.
Unsure which version you need? OmniGraffle 7 Pro includes advanced features for layers and drawing, working with text, exporting, displaying object details and notes, and for compatibility with Microsoft Visio® and Adobe Photoshop®.
OmniGraffle 7 Pro features include:
Omni Automation...script OmniGraffle with JavaScript!
Artboard Layers and Objects
The Artboard tool
Convert text and lines to shapes
Text offsets and rotation
Assign Actions to objects to create interactive prototypes
AppleScript support
Display object ID numbers in the Sidebar to aid in scripting
Object fill blending
Distortion effects
Geometry left-center-right
Vertex Point Geometry
Define how objects appear on the canvas when at 100% zoom
Share layers between canvases
Add and remove shape, line, and text styles to the Favorite Style section of the Style Well
Combine shapes to create custom shapes and clipping paths
Add Notes to and assign key-value pairs to objects
Display Notes when mousing over objects on the canvas
Create tables and subgraphs
Work with multiple editing windows open
Visio

®

Support
Presentation Mode
Export layered OmniGraffle files as layered Adobe

®

Photoshop

®

files (.psd)
For a comparison between the Standard and Pro versions of OmniGraffle, see the OmniGraffle product page on our website.