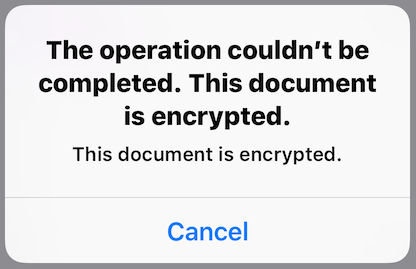 This error message means you're attempting to sync a version of OmniFocus older than OmniFocus 2.6 for Mac or OmniFocus 2.15 for iOS with a newer version, and you've already used the latest version to migrate to the new encrypted database format.
To sync with the newer database format, check for updates on your device to install OmniFocus 2.6 for Mac (or later) or OmniFocus 2.15 for iOS (or later), and then try syncing again.
If you're running an older version of Mac OS X or iOS, and are unable to update your OS to run the latest version of OmniFocus, you'll need to restore a backup from before you migrated in order to continue syncing with the older client.
Last Modified: Oct 2, 2017